Do you require professional brickwork cleaning or paint removal from brick?
Wipeout Ltd. is a team of brick cleaning and exterior cleaning specialists who can provide fast, gentle and effective cleaning for all types of residential or commercial brickwork in Surrey, London, or the wider areas of the South East.
Whether you require paint to be removed from brickwork to strip it back to the original material, to need atmospheric or organic pollutants removed, or you need brick restoration, our experienced team can help.
We have a wealth of experience in all aspects of brick cleaning and restoration, and our reliable network of customers uses our reliable services time and time again. We work with many customers, including private homeowners, architects, building contractors, local authorities, property management companies, commercial property owners, and others.
All cleaning is tailored to the exterior and its unique requirements. We can give quotations on a free of charge and no-obligation basis.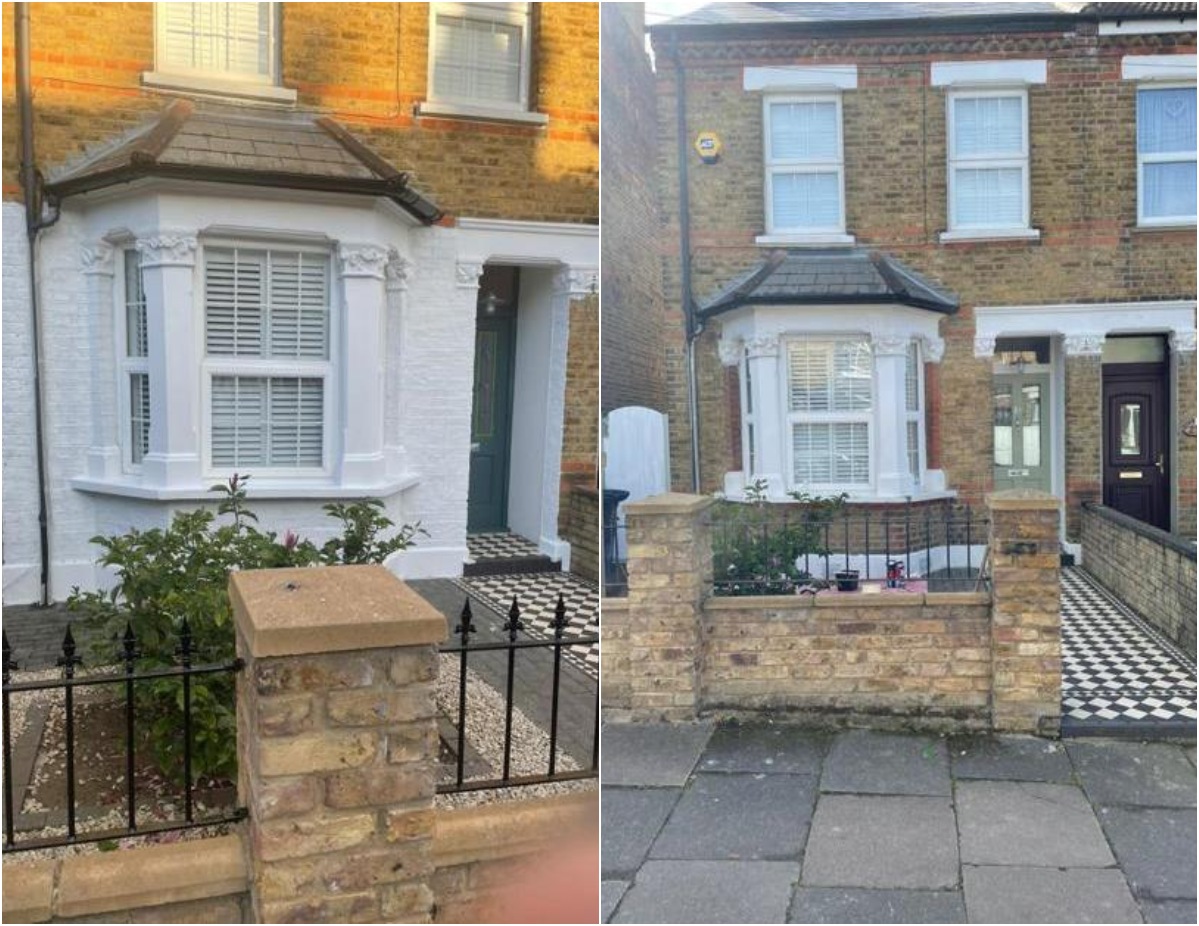 Transform your brickwork today
Many buildings and surfaces are constructed from brick, and there are many reasons why they might need cleaning or restoration work. For example, organic and atmospheric pollutants such as moss, algae, and staining from traffic and smoke can cause brickwork to become grimy or discoloured. You may also wish to remove paintwork or graffiti.
We use the latest and most effective cleaning technologies to guarantee first-class cleaning. This includes soft washing and DOFF cleaning, which uses water at very high temperatures and low pressure to effectively clean and sterilise brittle surfaces.
As well as cleaning the surface effectively, our brickwork cleaning will reduce the risk of structural or atmospheric damage in the future. We can supply and apply specialist coatings that can boost the lifespan of your bricks. Our team is very knowledgeable and has the correct equipment and tools to clean your brickwork effectively.
Restore the character and look of your brickwork
Effective cleaning whilst never damaging the bricks
Eco-friendly cleaning services
Prevent biological growth of weeds and other organic matter
Extend the life and structural integrity of your brickwork
New brickwork can be added to remove mortar marks and banding left by scaffold boards
See expert results very quickly
Brickwork cleaned at any height
We offer a wide range of cleaning services
How it works
Bricks are some of the most robust and low maintenance building materials available. However, like all exterior surfaces, brickwork can suffer from the pollutants like weather, traffic, and general wear and tear and suffer from natural growth, such as algae and even climbing plants, like ivy.
Our experienced brickwork cleaning team will be able to offer guidance on the best way to clean your brickwork and provide a free and no-obligation quote in Weybridge and beyond. The factors that affect the cleaning price will be the size and location of the job and whether any specialist cleaning chemicals or sealants need to be used.
Our cleaning will always be tailored to the type of brickwork. This regularly involves DOFF cleaning or steam cleaning. We can clean all kinds of bricks and remove debris, grime, and dust from burnt clay bricks, concrete bricks, sand-lime bricks, fly ash clay bricks, and fire bricks.
Our specialist and purpose-built tools will never damage or age your brickwork and will have a protective effect. It will also transform the appearance of your brickwork and let the original colour of the bricks shine.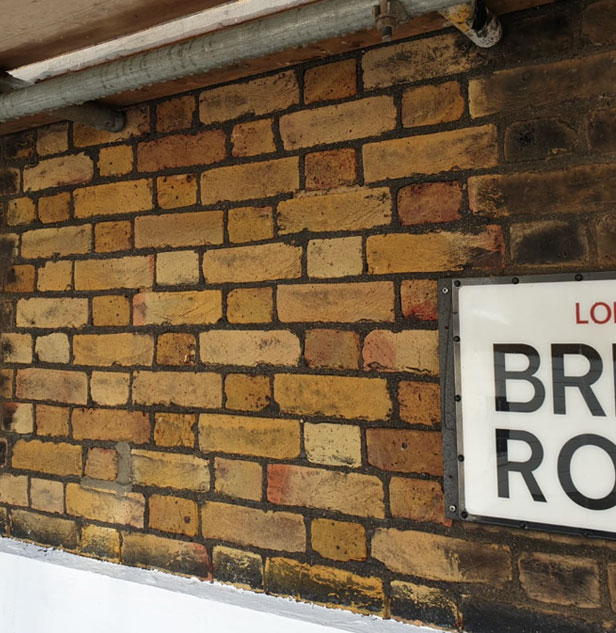 Request a
brickwork cleaning

quote now
We can provide a free quotation at any time for brickwork cleaning or brickwork restoration. Please call now on 01932 349 303 or 07974 357 174 or email info@wipeoutuk.co.uk.