Do you have a resin driveway that needs to be professionally cleaned?
Wipeout Ltd. is a team of exterior cleaning specialists who can transform the look of your resin residential or commercial driveway.
Our highly-skilled and time-served cleaning team uses a variety of doff cleaning and soft washing methods to kill algae, moss, lichen, and other organic growth, as well as remove all staining, such as oil, chewing gum, or tyre marks.
This specialist treatment will always provide a very powerful clean whilst never damaging the surface of your driveway. This is due to using high heat and low pressure as opposed to cold washers that have high pressure and potentially can damage the surface.
It will also provide long-lasting benefits because all chemicals kill the spores of any moss or algae, so it will not grow back as quickly.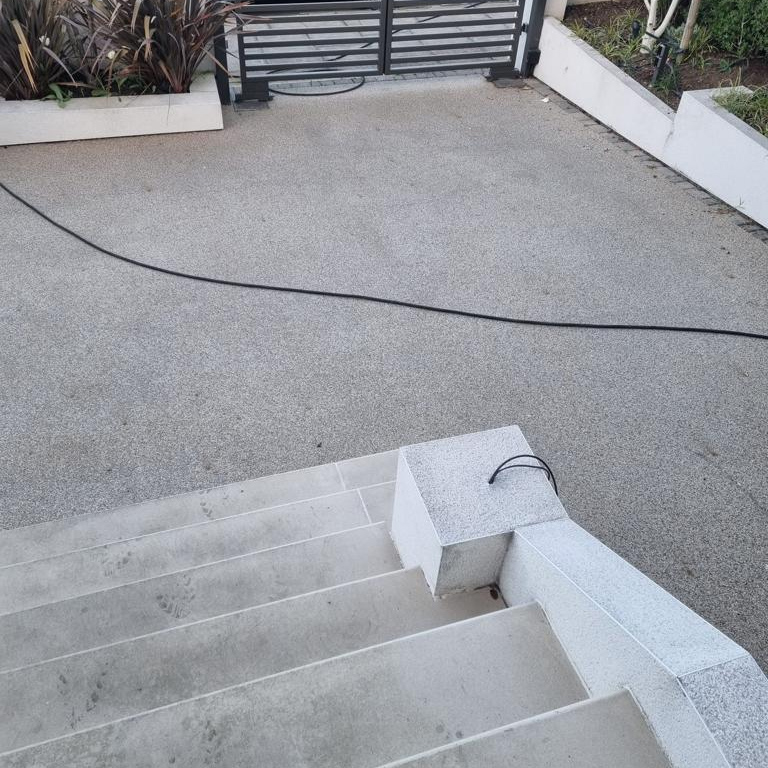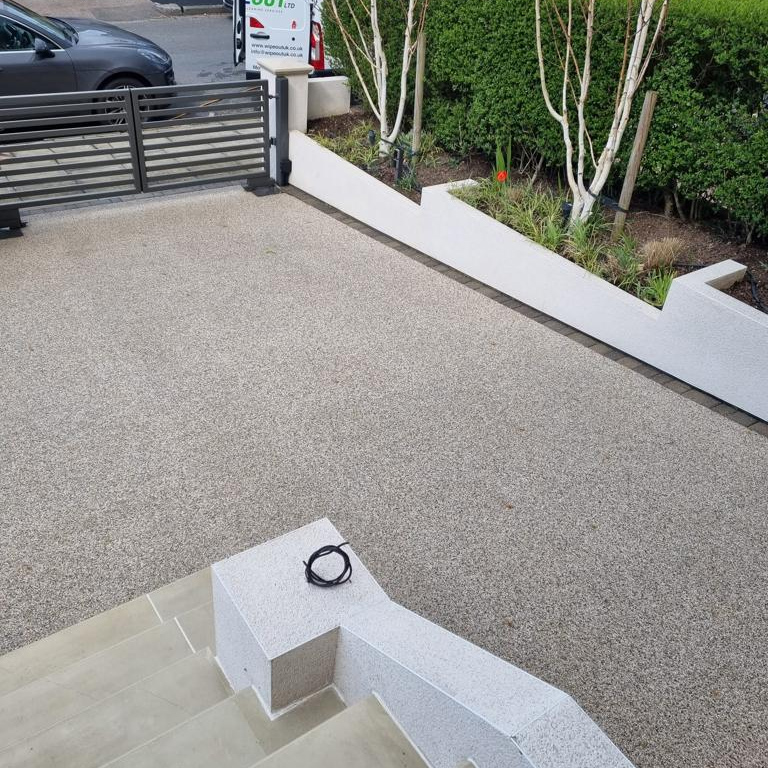 Transform your resin driveway today
If you would like to restore your resin bonded or resin bound driveway, Wipeout Ltd. can help. These systems provide a hard-wearing, durable, and low maintenance driveway surface solution. It is also versatile and offers great design flexibility.
Much like any part of your home or commercial property, it must be well-maintained. Surfaces, where cars are parked, tend to accumulate organic growth and also become discoloured or slippery with fuel spillages or dirt. You may be tempted to clean your resin driveway yourself but DIY pressure washers can be very abrasive and can damage the surface of your driveway.
We use professional-grade equipment and water at high temperatures and low pressure and chemical treatments to remove dirt and staining quickly and effectively. We can provide a free resin driveway site visit to assess your requirements.
Maintain the aesthetic charm of your resin driveway

Never damage your driveway surface

Impede the growth of weeds and other organic matter

See results in super-quick time

Extend the life of your driveway

Cost-effective driveway cleaning service

Ensure your driveway remains safe to use and walk on

Environmentally-friendly driveway cleaning solutions
Our team is very knowledgeable and will always provide a tailored cleaning process for your driveway, whilst achieving brilliant results with never any damage to your driveway surface.
We offer a wide range of cleaning services
How it works
Over time the elements and general wear and tear may cause your resin driveway to become covered in algae, mould, weeds, and other stains. Are you tempted to have a go at pressure washing your driveway yourself? This is never a good idea, as it can cause sustained damage to your resin surface and can cause permanent staining. Our cleaning will ensure the integrity and aesthetics of your driveway remain intact.
Our specialist and purpose-built tools will never damage or age your driveway and our chemical treatments will also guard against the rapid regrowth of algae, moss, and other biofilm.
We can provide a free quotation at any time and will provide excellent value for money with our attention to detail.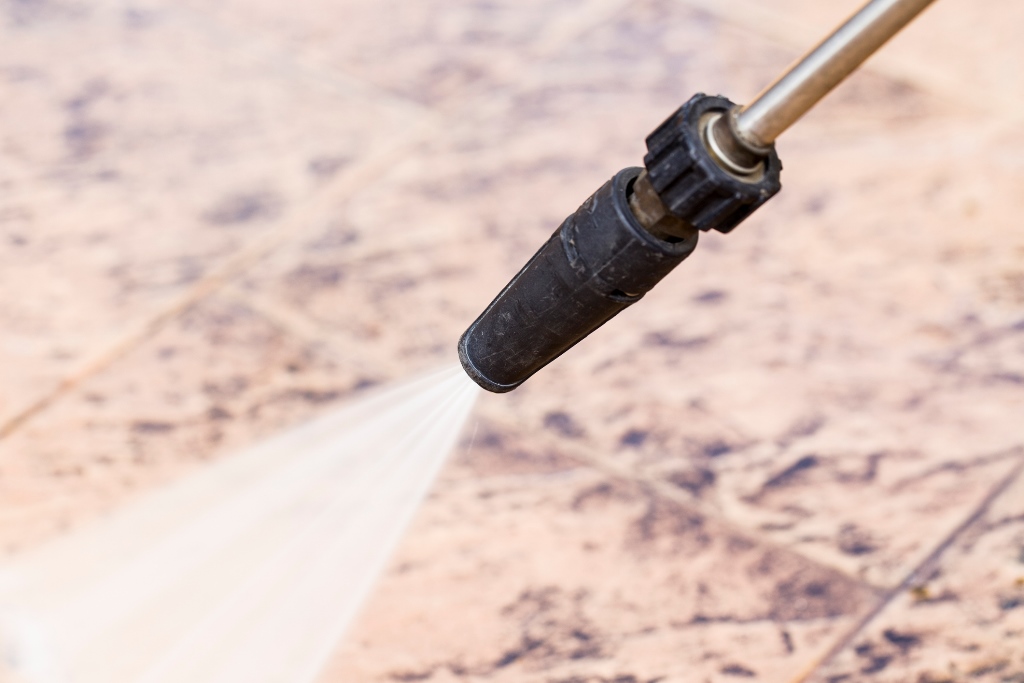 Request
resin driveway cleaning

quote now
Do you have questions about our resin driveway cleaning? Please call now on 01932 349 303 or 07974 357 174 or email info@wipeoutuk.co.uk.