Do you require gentle stone cleaning or stone restoration?
Has the colour of your stonework faded over time? Is your stone covered in algae and moss? Beautiful stonework needs expert cleaning and attention. Wipeout Ltd. offers comprehensive cleaning for all types of stone, including Portland stone, sandstone, limestone, and manufactured stone.
Our experienced exterior cleaners have a wealth of experience cleaning and restoring all types of stonework and brickwork, and all cleaning will be tailored to the material. In addition, we can clean new and period properties and other stone exteriors, including facades, pillars, monuments, and heritage buildings.
We use different cleaning methods, including soft washing, DOFF cleaning, and steam cleaning and always use the correct tools for masonry cleaning.
We are always happy to provide a free consultation and quote at any time.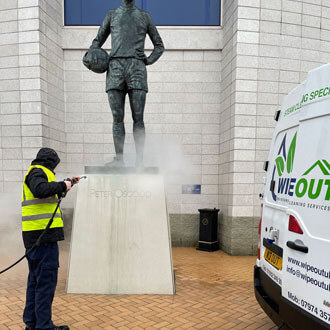 Clean and restore your stonework
Stone buildings, monuments, and other masonry are exposed to atmospheric and organic pollutants and can become covered with dirt, grime, algae, and bacteria. This can drastically change the appearance of a stone surface, and over time, the structure will be affected.
Wipeout Ltd is here to clean all types of stone buildings, including listed and heritage buildings and stone pillars, fountains, and other surfaces. We are trained and insured to offer the highest levels of stonework cleaning so that we can return your façade to its original glory.
We are highly experienced and will ensure the best cleaning methods for the substrate and contaminants. Depending on the type of stone, its use and location, and the dirt that needs to be removed, we can tailor the best approach.
Restore the natural appearance and colour of your stone
Remove the build-up of dirt with no damage to the stone
Eco-friendly cleaning methods for excellent results
Sterilise organic growth and prevent further growth
Extend the structural integrity and life of your brickwork
Stonework cleaned at any height
Doff cleaning methods approved by English heritage
All types of stone cleaned
We offer a wide range of cleaning services
How it works
Restoring the appearance of any stone will improve the aesthetic appeal of any building. Whether it is pollution or vandalism, stonework can become grimy or weathered. Our exterior cleaners can restore your stonework to retain its character and charm.
Our sympathetic cleaning solutions will never damage your stone surfaces and use sensitive methods, including specialist steam cleaning. As a result, our cleaning ensures optimal value and will increase the lifespan of your stone.
We regularly work with historic and listed buildings and utilise methods and techniques aligned with conservation and sustainability. We can also advise about cleaning and restoring your listed building in the future. We specialise in all types of exterior cleaning, so we can offer comprehensive cleaning solutions to look after your property and its exterior, both now and in the future.
Before starting any project, we will work alongside you to ensure the correct planning regulations are in place, as well as conservation guidelines.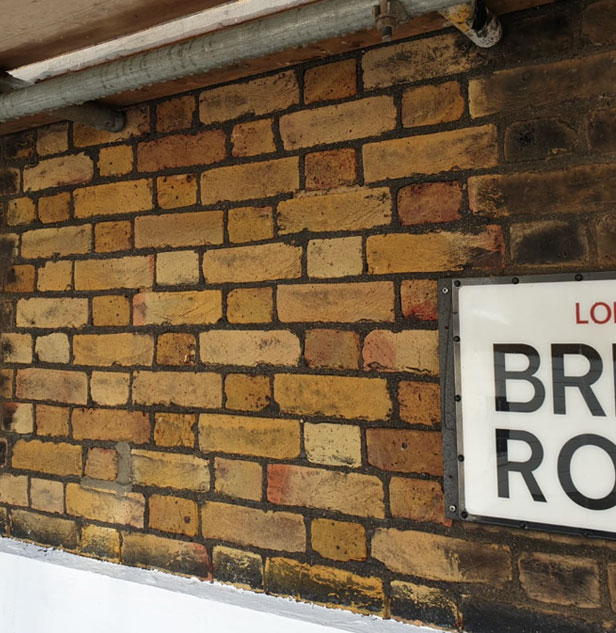 Request a
stone cleaning

quote now
Tell us more about your stone cleaning project by calling us now on 01932 349 303 or 07974 357 174 or email info@wipeoutuk.co.uk, and someone will get back to you.